What is cyclist's low back pain?
Cycling is a sport that is relatively accessible to all, which provides good cardiovascular activity without putting excessive strain on the joints. However, cycling can cause pain, especially in the back.
Low back pain is defined as localized pain in the lumbar vertebrae in the lower back. Often described as "common", cyclists' low back pain is not related to a specific disease but is caused by a injury to muscles, tendons or ligaments. These elements that support the spine and maintain its function can be extremely stressed when cycling.
The disorder is mechanical and the pain can vary according to the patient. Nevertheless, it requires good management to avoid the development and persistence of chronic pathologies.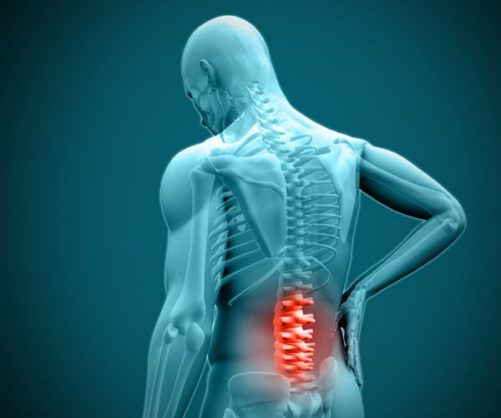 Why does my back hurt when cycling?
Cycling is generally a good way to relieve lower back pain. However, when cycling is practised in the wrong conditions, it can lead to back pain that can be very severe. Low back pain in cyclists can have several causes and different levels of intensity. Here is several elements that can cause back pain when cycling:
bike size not adapted to the cyclist
saddle and handlebar adjustment to be reviewed
no suspension
poor shoulder or back posture
poor posture of the arms or legs
lack of physical preparation
lack of stretching after cycling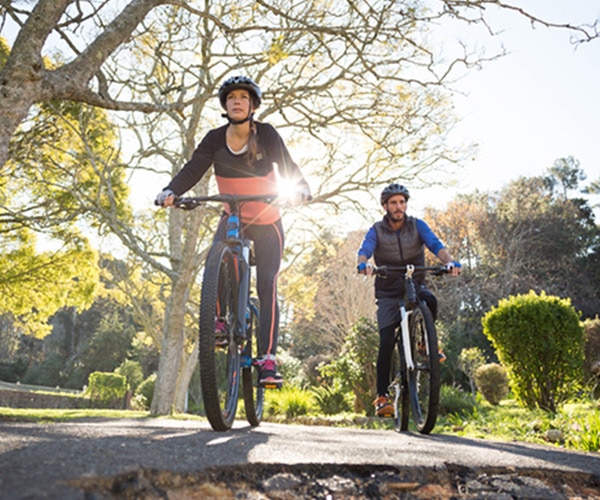 How to prevent back pain when cycling?
To prevent back pain, it is of course essential to choosing the right equipment. The size of the bike, the choice of the frame, the saddle, each part has its importance. But the tool is not everything!
Ensure that you adopt and maintain the good posture throughout the session. Your back should be straight and stable, with your shoulders, arms and hands supporting the weight of your upper body evenly. Your arms should remain slightly bent at about 10° and your legs should form a 90° angle at the top of the movement. Strengthen and stretch your back, strengthen your legs and stretch.
Relieve muscle, ligament and joint disorders with STIMCARE
Simply apply the patch by following our tutorial videos, available just here to guide you through each step.
If you have any questions regarding the application of the patch, please send your request to sante@stimcareonline.com. A therapist trained and certified in the application of the STIMCARE patches is available and will take the time to answer you.
How to relieve low back pain in cyclists?
If you suffer from lower back pain after cycling, here are some tips for quick and natural relief:
Cayenne pepper: The effectiveness of cayenne pepper comes mainly from its active compound, capsaicin. Mixed with vegetable oil, it makes an excellent warming balm to soothe pain.
Relaxation : Lie on the floor with your feet and calves on the seat of a chair. Rest your head on a pillow and rest your back on the floor. Relax your muscles and breathe deeply, this posture is a very effective way to relieve back tension.
STIMCARE patches: The patch is a simple and effective way to relieve your functional discomfort and release muscle and ligament tension. The action of the mineral oxides that make up the patch will stimulate microcirculation and reduce inflammation. It allows drainage and promotes muscle relaxation. Non-transdermal, the patch does not contain any chemical active principle for a guaranteed natural effectiveness.
There are 3 tutorials to relieve lower back pain:
Low back pain in cyclists is not a fatality. Don't let the pain set in and risk being forced to rest. The STIMCARE patches allow you to release muscular and ligamentary tension, so that you can enjoy cycling again in complete freedom.